Chilly Billy's Ice Cream FAQ Page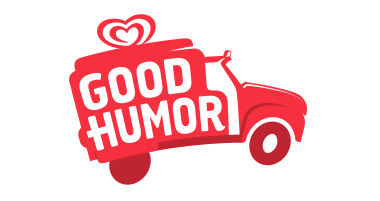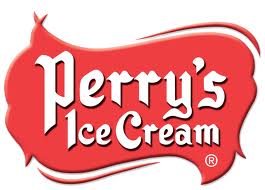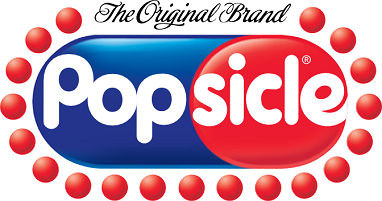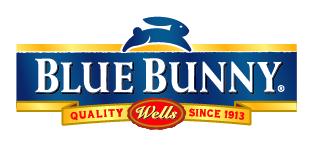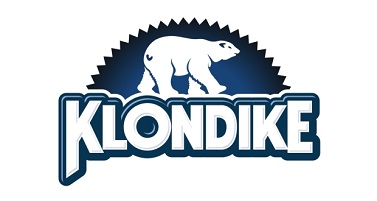 WNY's #1 Ice Cream Vendor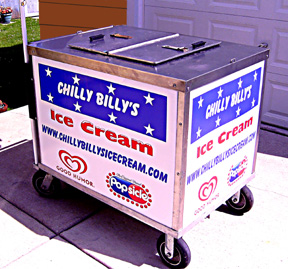 Chilly Billy's Ice Cream has been in business for 17 years. Our business is primarily pre-booked parties and events. We do not street vend. We come to your school, business or home and serve delicious ice cream treats to your guests. If you are looking to book our truck or cart click here. We are also available by email (click here >) or phone at 716-578-8449. Leave a message if you get voicemail. We may be busy serving when you call. We will respond as soon as possible. Serving the Buffalo & WNY areas.
We serve frozen novelty ice cream products. Click for Menu. Rent our Ice Cream Truck or Pushcart for these events!
Employee Appreciations
Company Picnics
Schools and Daycares
Weddings
Graduations/Birthdays
Food Truck Rodeos
Grand Openings
Family & Class Reunions
Concerts
Car Shows
Church Events
Plus Lots More!
---
We're Looking Into Expansion Opportunities
Chilly Billy's Ice Cream is looking for creative ideas for expansion of our business model. Suggestions are welcome and may include other segments of the frozen dessert industry as well as chocolate and candy, food and bakery products. Always looking for working and capital partners and we are willing to barter in exchange for services. Actively searching for a new truck as well as a concession style trailer. We are interested in related product distribution and ecommerce opportunities.
Chilly Billy's Frequently Asked Questions
How long have we been in business?
2023 is our 18th year Serving Buffalo and WNY
Do you sell soft-serve or hand scooped hard ice cream? **
No we do not at the moment. Prepackaged novelty ice creams are a very quick serve product. Your guests can have their ice cream and return to class or work faster than with any product that needs to be made to order. We have items that appeal to children and adults as well. ** Truck number 2 may be on the road this year (2023) and we are looking into adding hand scooped ice cream and Italian ice as well as some novelties.
What form of payments do you accept?
We take Visa, Mastercard, Discover and American Express in addition to cash and company checks. We can invoice corporate clients net 10 days maximum. Sorry we cannot offer net 30 or longer terms. No personal checks.
Do you request a deposit to hold our date and time?
Not now. We operate on a good will handshake type agreement. Through confirmation via a phone call or email, we take reservations on a 1st booked basis. We will keep our time committment to you and we hope you will do the same. We do understand things happen, and would appreciate you cancel before 14 days prior to event so we have an opportunity to re-book that time. If you feel more comfortable with a down payment and/or a contract, we can do that as well.
Do you charge a minimum for private events?
New for 2022. We are charging for travel due to the doubling of fuel cost. Our minimums to come out for private events start at $120 for 1/2 hour of service. Each additional 1/2 hour is $60 added on as part of the minimum. We are based in Tonawanda, NY. We price travel depending on how far we have to travel. For example it takes 1/2 hr to drive to Lancaster, NY. Staying for 1/2 hr to serve and then 1/2 hr back to Tonawanda, we would have a minimum charge of $120 and a travel fee of $35 as we have to dedicate a minimum of 1.5 Hours for that party. It does include ice cream served up to $120 in value. Anything over you just pay for what is served. The small minimums insure we can cover all our expenses to drive longer distances. Contact for more info. Subject to change.
Can you help us with fundraising?
Yes we can. When selling at your fundraising event, we can kick back a percentage of sales base on time spent and sales per hour. It is a minimum of 5% and can go as high as 15% of sales. ex: $150 avg sales per hour = 10%, $200 = 12.5%, $300 = 15%. Under $150 = 5%. Under $100 = 0%
How long do you stay at an event and how many can you serve?
Depends on the amount of people served. We are good at what we do, so serving large numbers of people in limited time frames is not a problem. We can comfortably serve over 200 an hour. Our typical average serving time for an event is up to 2 hours for approximately 200 servings. If you require longer serving time, we can arrange on a per event basis. Please note, additional time may add to your cost.
Do guests pay for their own ice cream?
No money is exchanged with guests at corporate events or private parties. All services are contracted in advance and reconciled with the client at the end of the event.
Catering Information
How long of a lead-time do I need to book your services? We would like to have as much time as possible as we book early and quickly. We only have one truck. A link to our calendar is on the Book Us page. However, we know how things happen so please just give us a call and we will do our best to accommodate.

Do you accept rain checks?
Sorry, because there is so much preparation for an event, there are no rain checks. Rain or shine, we will be there. If you cancel because of rain and want to reschedule, we will do our best to accomodate your event.

Does the truck play traditional ice cream music?
We can play the Chilly Billy Theme! When we arrive we would be happy to have the ice cream truck music playing. Equally important, if the songs start to drive you crazy, we can turn it off at any time. Please tell us ahead of time so we can be ready! We can play requests of other songs with 2 day notice.
Can we get in the truck and pass out ice cream or pose for pictures?
We let birthday boys / girls, bosses and even a bride in her wedding dress who get inside the truck pose for pictures, but generally it's much more efficient for us to pass out the ice cream.
Do I need to know my choices ahead of time?
Our truck is always stocked with all products. We have pictures of all items on the side of the truck. For large parties of 400 or more we generally want you to limit the selections as this makes it quicker for people to decide what they want and will prevent us from running out of an item too quickly. We can cover up the pictures on the side of the truck with a banner and make up and hang a sign showing your choices. If we don't cover up what is not offered it can make some adults and kids unhappy because they can't get something they want. It's hard for people to focus on a sign showing what is available when there are so many pictures on the truck. We can do the same for smaller parties too, as long as you hit the minimum charge established for your event. We charge up to $25 for this service as it takes time to do this for a party of 125 people or fewer.
How much ice cream is on the truck?
We generally stock approximately 1500 or more ice creams.
Do you rent empty pushcarts so we can sell our own products?
No we don't. We are in the retail ice cream business and carts are generally used for longer events, indoors or outdoors where it is impractical for the truck. It is a convenience for our customers. Carts are rented by the day. For more info click on Pushcart Rental.
Do you have any ice cream for diabetics?
We try to carry a NSA (no sugar added) product, but that is dependent upon distributor availability so please ask when booking.
Any products allergen or nut free?
Rich's Ice Cream products are made in a nut-free facility. Rich's dairy-free water ice pops are generally allergen-free. Always ask to see the labels for ingredients and allergen information. Most novelty ice creams do not contain eggs.
Are your products Kosher Certified?
Most products are Kosher Certified.
Can we put our promotional signs on your truck at an event?
You sure can. We have lots of companies and sales reps who like to doll up the ice cream truck with promotion material.

Give us a Call or Text at 716-578-8449 or Click "Contact Us" and fill out the form for general questions or inquiries. We will return your calls and messages as soon as we can can safely. To book our services Click Book Us and fill ot the form on this page. We definitely welcome you to contact us via email (click here >) or by phone (716-578-8449). Chilly Billy's Ice Cream is committed to 100% customer satisfaction and we will do whatever it takes to achieve that. Thanks in advance for taking the time to reach out to us.
Bill Pavone, Owner - Chilly Billy's Ice Cream (Del-Ton Vending) Tonawanda, NY 14150