Chilly Billy's Ice Cream For Weddings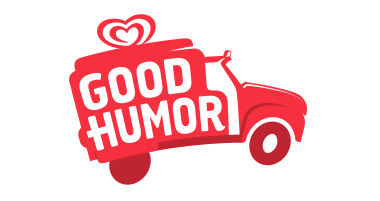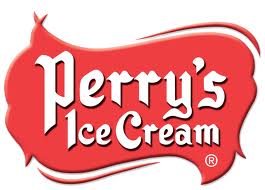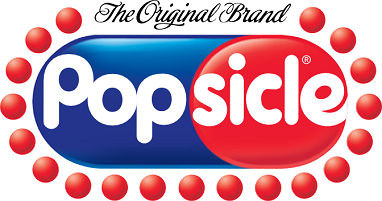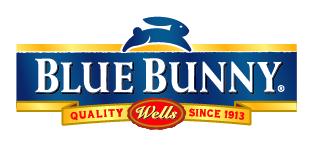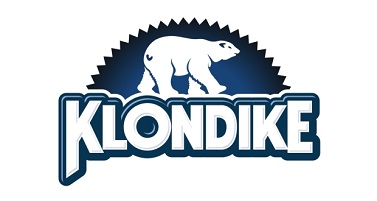 WNY's #1 Ice Cream Vendor

Chilly Billy's Ice Cream has been in business for 13 years. Our business is primarily pre-booked parties and events. We do not street vend. We come to your business or home and serve delicious ice cream treats to your guests. If you are looking to book our truck or cart click here. We are also available by email (click here >) or phone at 716-578-8449. Leave a message if you get voicemail.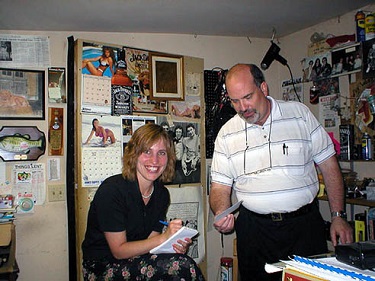 Click For Mary Kunz Goldman Article
Buffalo News
---
We're Looking Into Expansion Opportunities
Chilly Billy's Ice Cream is looking for creative ideas for expansion of our business model. Suggestions are welcome and may include other segments of the frozen dessert industry as well as chocolate and candy, food and bakery products. Always looking for working and capital partners and we are willing to barter in exchange for services. Actively searching for a new truck as well as a concession style trailer. We are interested in related product distribution and ecommerce opportunities.
Have an Ice Cream Truck for your Wedding!
Every wedding has cake and ice cream for dessert, right? Why not be different and hire an ice cream truck for your wedding day. Chilly Billy's Ice Cream would love to cater your frozen dessert for your wedding reception. Ideal for summertime, outdoor weddings. We can rent our push cart filled with ice cream novelties for indoor events. Our Ice Cream Truck and cart is ideal for:
Carnival Themed Weddings
Outdoor Receptions
Casual Wedding Picnics
Country Club Settings
Old Fashioned Ice Cream Socials
Traditional Wedding Ceremonies
Any Unique Service
Serving Buffalo, NY and Surrounding Area's
Chilly Billy's offers delicious frozen novelty treats from Perry's Ice Cream, Good Humor, Popsicle, Klondike and Blue Bunny Brands. P>
In the future we are going to offer our own brand of gourmet artisan novelty ice cream products, like ice cream sandwiches and other decadent treats. Starting in 2019 we hope to have these available to our customers. We are not your ordinary ice cream truck. Let us cater your ice cream!
And if you're having a totally chill outdoor wedding on a hot summer day, what is more perfect than having an ice cream truck show up? I'm pretty sure absolutely nothing.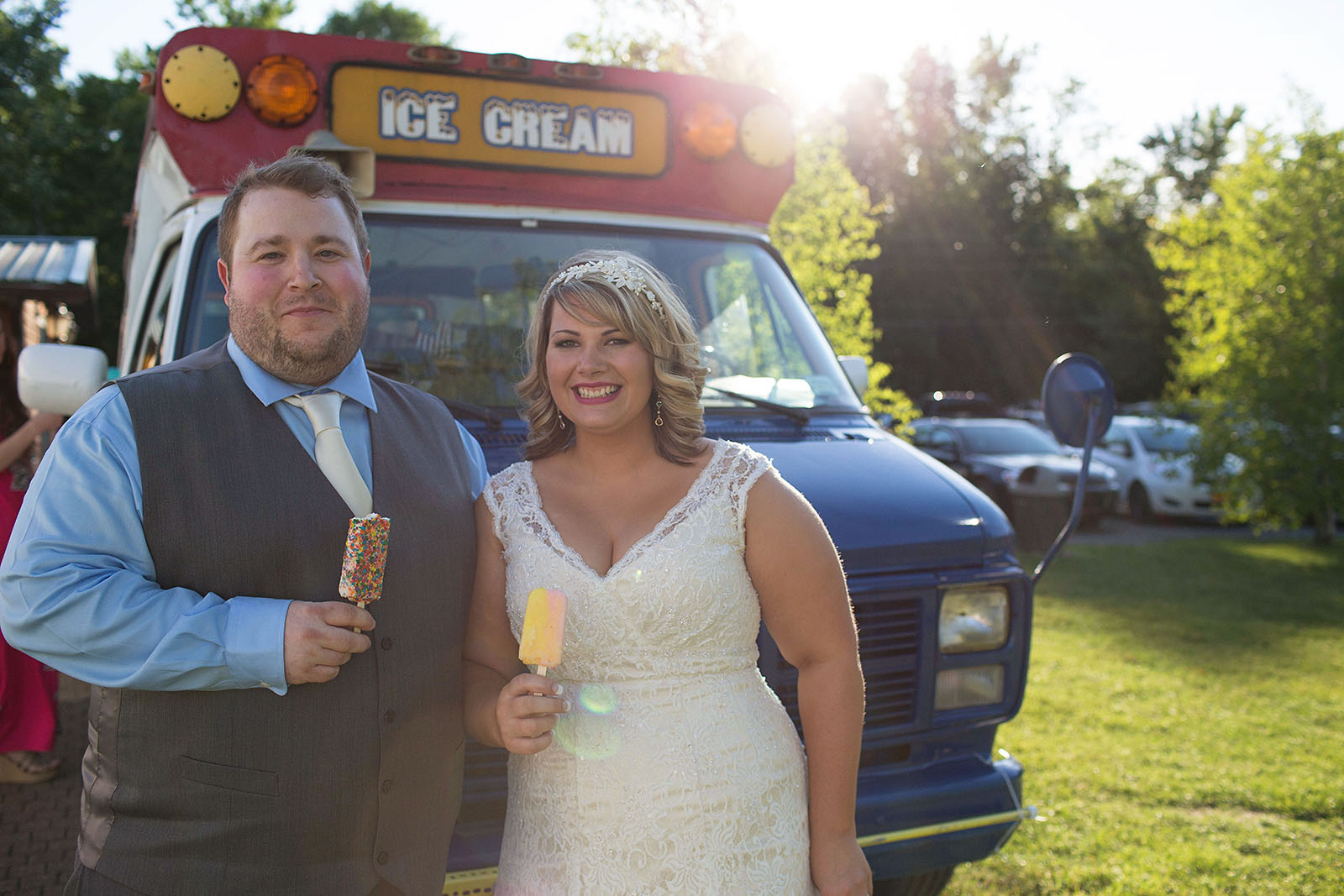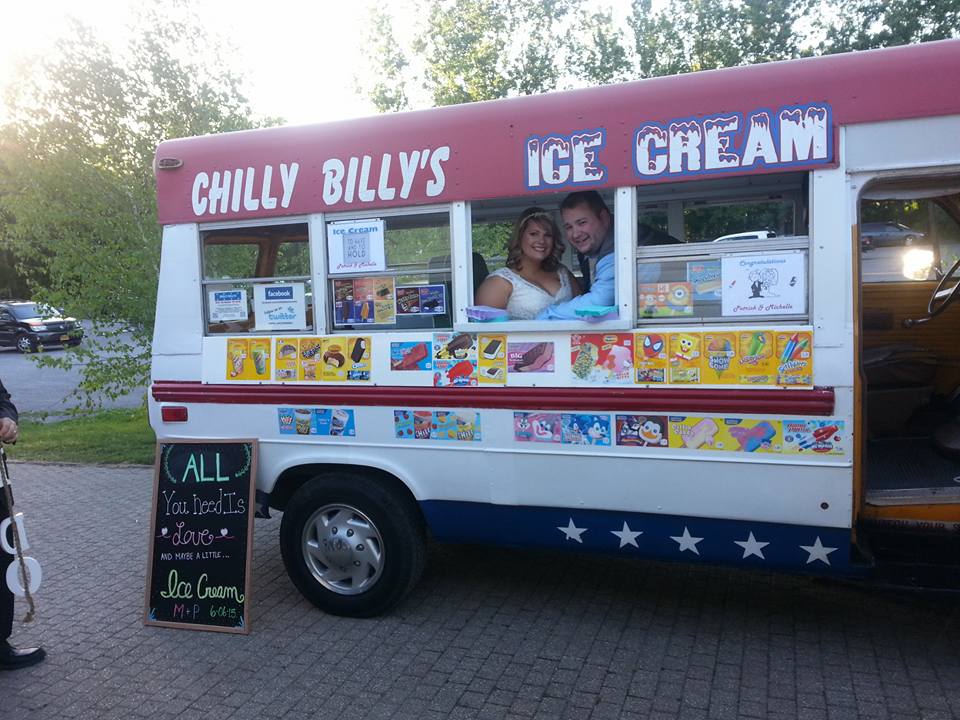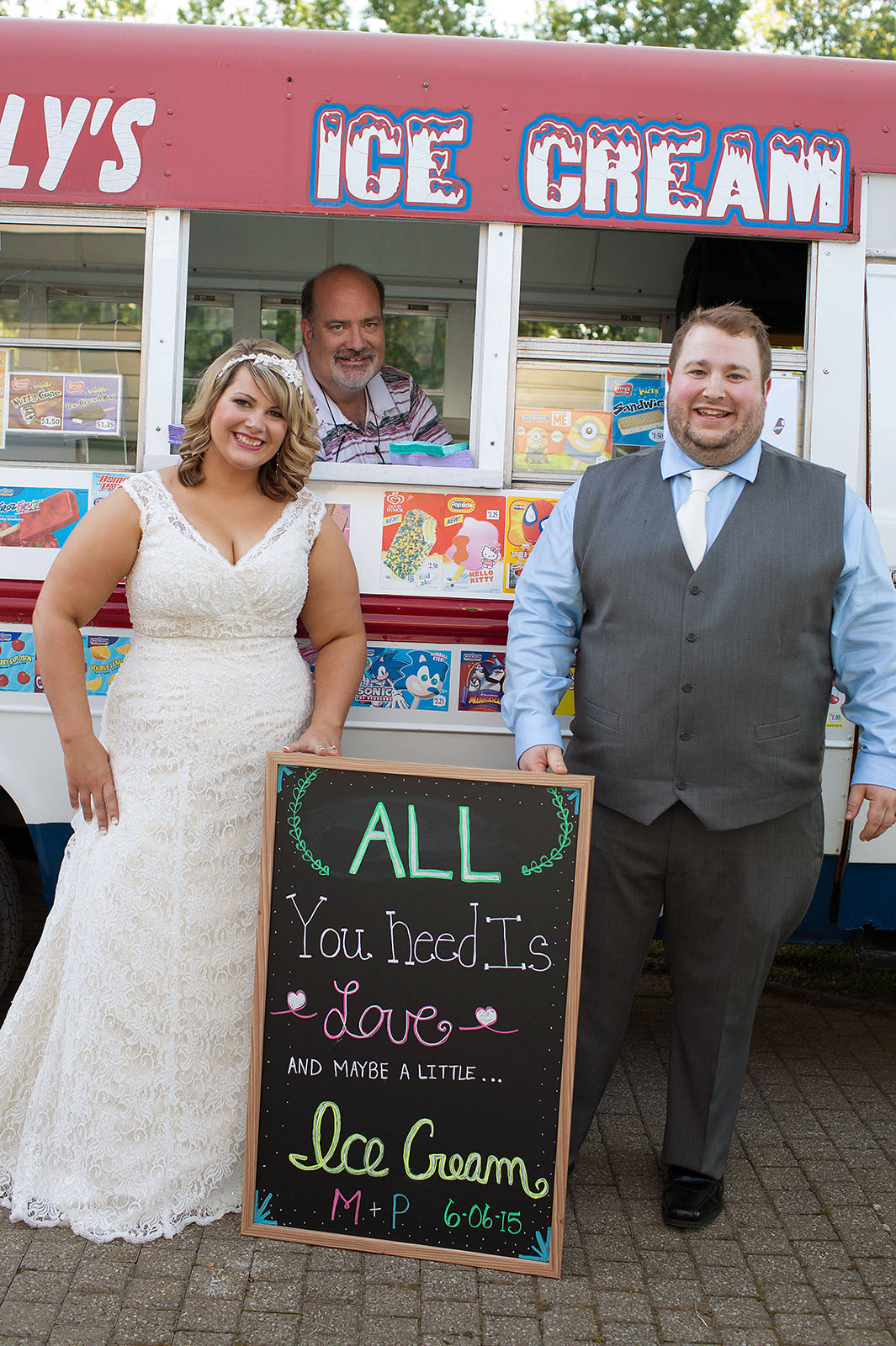 Patrick & Michele's Wedding 6/6/2015
---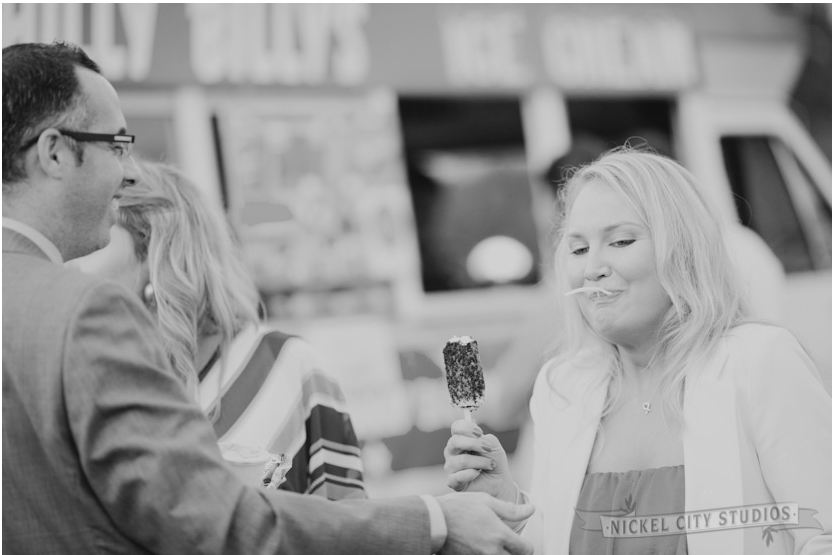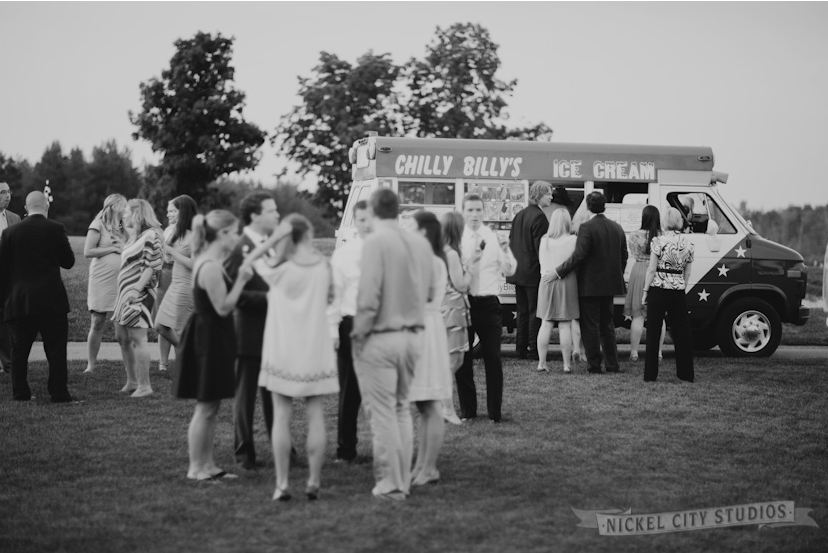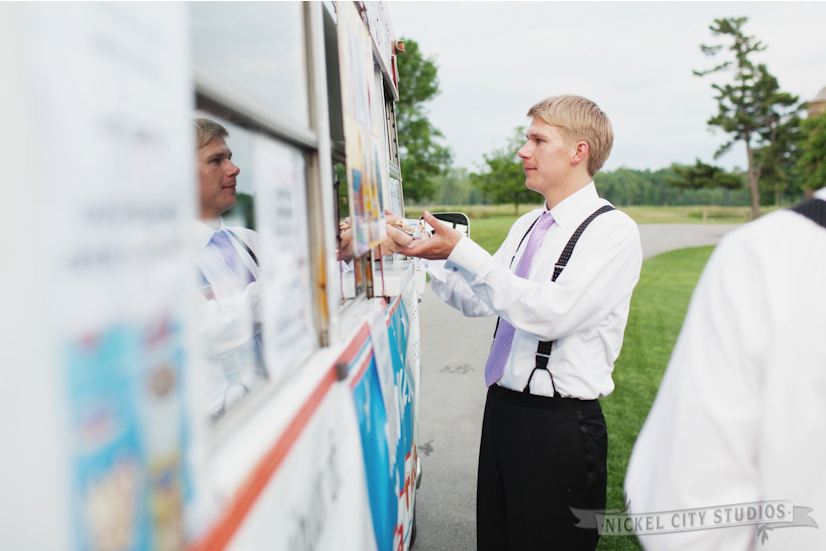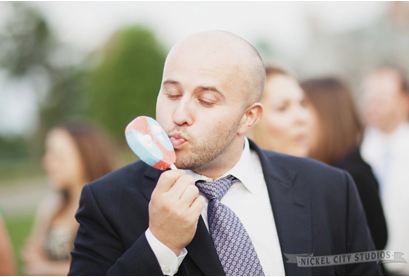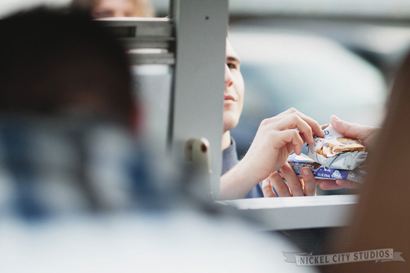 (Photo's Copyrighted By Nickel City Studio's Buffalo, NY)